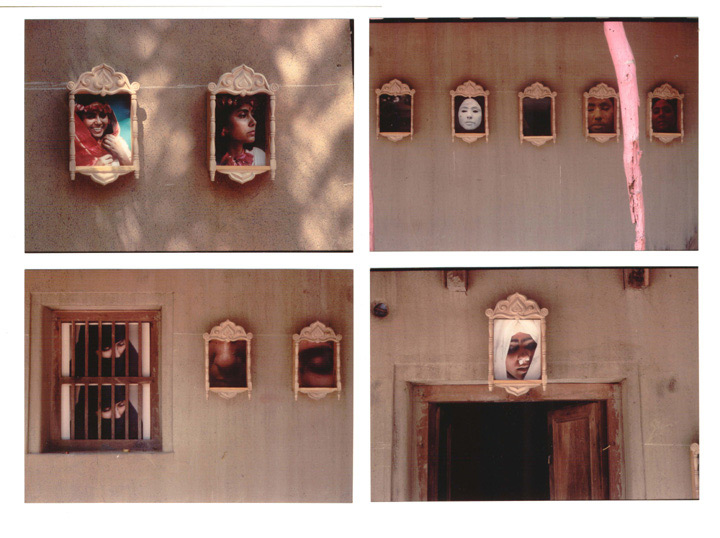 Venue: Tepantor Film City, Valuka.
Workshop Dates: 24 Jan-06 Feb.
Open Studio Day: 07 Feb. from 10:00am to 5:00pm.
Participants: 9 artists from India, Pakistan, Myanmar, France, Germany, U.K. Indonesia, Hong Kong, Japan and 10 artists from Bangladesh.
Artists' talk:
At the Institute of Fine Arts: 26th Jan.
Bangladesh Shilpakala Academy: 27th Jan.
Bengal Gallery: 1st Feb.
Goethe Institut: 2nd Feb.
Alliance Francaise: 3rd Feb.
Outreach Event:
British Council, Dhaka: 8th Feb. 2003
Participants:
1. Okayama Naoyuki, Japan
2. Awena Cozannet, France
3. Shakuntala Kulkarni, India
4. Roohi Shafiq Ahmed, Pakistan
5. Freddie Robins, U.K.
6. San Minn, Myanmar
7. Tsang Tak-Ping, Hong Kong
8. Agus Suwage, Indonesia
9. Ina Rolshoven, Germany
10. Lalarukh Selim , Bangladesh
11. Dhali Al Mamoon, Bangladesh
12. Niloofar Chaman, Bangladesh
13. Nisar Hossain, Bangladesh
14. Shishir Bhattacharjee, Bangladesh
15. Mahbubur Rahman, Bangladesh
16. Tayeba Begum Lipi, Bangladesh
17. Salahuddin Khan Srabon, Bangladesh
18. Imran Hossain Piplu, Bangladesh
19. Kabir Ahmed Masum Chisty, Bangladesh
{gallery}bsimage/Workshop/InternationalWorkshop/InternationalWorkshop2003{/gallery}