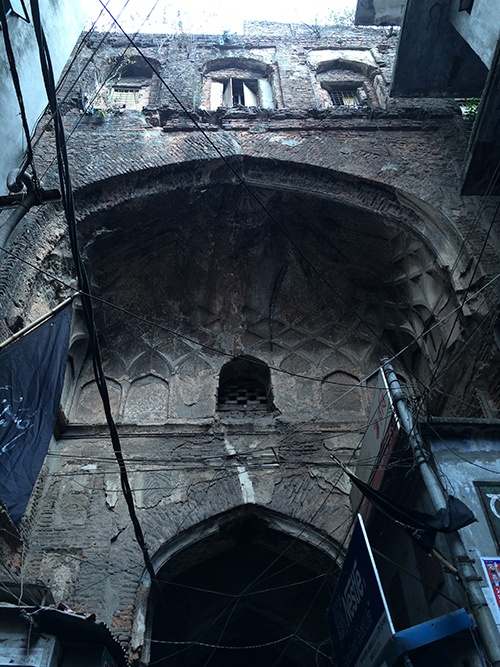 Project title "Topography of Mirror Cities"
Bangladesh Exhibition title   'ShohorNama'
Curated by Mahbubur Rahman & Sandy Hsiu-chih Lo , Taiwan.
Dates: January to March 2018 
The project ' ShohorNama' focuses a story of the city life and it's history. Dhaka city has full of activities- it has joy, happiness as well as pain, loneliness, crisis and conflict. Within the city, light and shadow play over the architecture and life itself gives sense of space and vibration of the city; the narrowness exists here parallel to the enormous monumentality.
It is always a pleasure to do work with my own city, Dhaka, one of the most dynamic cities with full of culture and heritage, lives with diverse religious and communities. Dhaka is the capital of Bangladesh and one of the world's most populated cities, with a population of 17 million people in the Greater Dhaka Area. Dhaka is lies along the east bank of the Buriganga River in the heart of the Bengal delta.
Although Bangladesh (b.1971) is relatively a now born country, the old city of Dhaka was the Mughal capital of Bengal. The city's name was Jahangir Nagar (City of Jahangir) in the 17th century. Modern Dhaka developed from the late 19th century under the British Raj. 
I was born and brought up in the oldest part of Dhaka. I intimately observed lots of changes of this city from my childhood. Old Dhaka was built with full of unique architectures from Mughal period to British colonial time.  Many of them have French and Portuguese influences as well. The recent tragic social and cultural changes and physical displacement happened during the partition of the sub-continent in 1947. Everything changed radically after that and the essence of old Dhaka inappropriately turned to a recent history.
The project will bring up the reflection of city and city life. It would be a reflection of an illustration as a book.