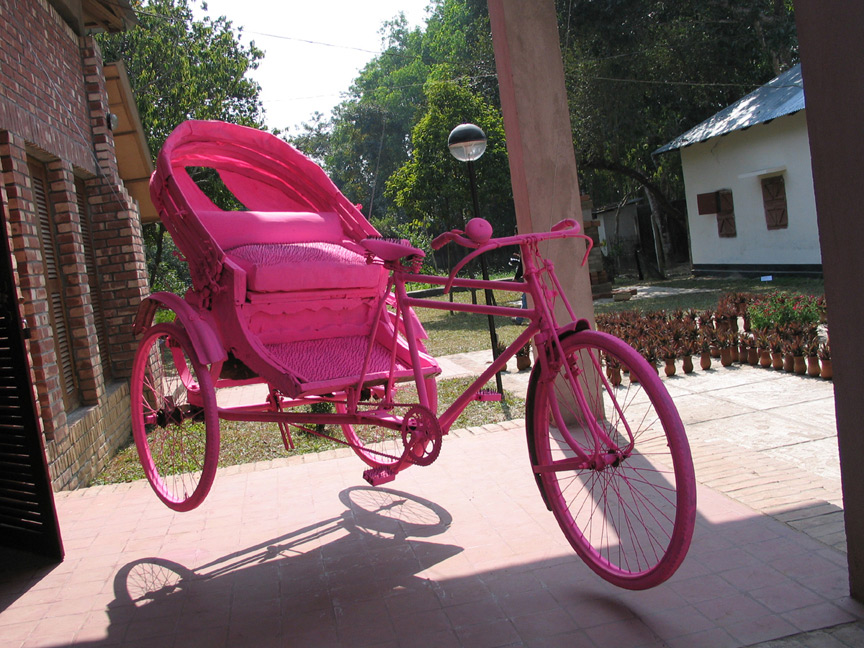 Participants: 11 artists from India, Pakistan, Sri Lanka, Nepal, Hong Kong, France, U. K, Myanmar, South Africa, Egypt and 9 artists from Bangladesh.
Venue: Nijera Kori Center, Bogra.
Dates: 30 Jan- 10 Feb. 05.
Open Studio Day: 11 Feb. 05. From 10:00am to 5:00pm. More than 300 visitors came from Dhaka, Chittagong, Rajshahi and Bogra.
Outreach events: 13-14 Feb. at La Galerie, Alliance Francaise, Dhaka.
Participants:
1. Gopal Kalapremi Shrestha, Nepal
2. Ashim Purkayatha, India
3. Abdullah Syed, Pakistan
4. Thisath Thoradeniya, Sri Lanka
5. Tabitha Moses, U.K.
6. Ivy Ma, Hong Kong
7. Pierre Laurent, France
8. Stephanie Dachary, France
9. Andrew Tshabangu, South Africa
10. Tarek El Shezly, Egypt
11. Mg San Oo, Myanmar
12. Alak Roy, Bangladesh
13. Hamiduzzaman Khan, Bangladesh
14. Saleh Mahmud, Bangladesh
15. Ahmed Nazir, Bangladesh
16. Farida Yasmin Rafu, Bangladesh
17. Abu Naser Robii, Bangladesh
18. Joy Deb Roaza, Bangladesh
19. Salahuddin Khan Srabon, Bangladesh
20. Kabir Ahmed Masum Chisty, Bangladesh
{gallery}bsimage/Workshop/InternationalWorkshop/InternationalWorkshop2005{/gallery}